Okay, so my research has, for a long time, focused on issues of intellectualism and anti-intellectualism in American culture.  And yes, that has resulted in a quick eye for all things anti-intellectual in my surroundings.  Still, I can't be the only one stunned (and frustrated) by the new Diesel ad campaign: "Be Stupid."  I noticed it first a few weeks back when getting off the D train at West 4th Street in Manhattan.  The long tunnel I had to walk through to surface just a few blocks from the campus of NYU was lined with Diesel's new "Be Stupid" ads.  Here's a taste of what I encountered…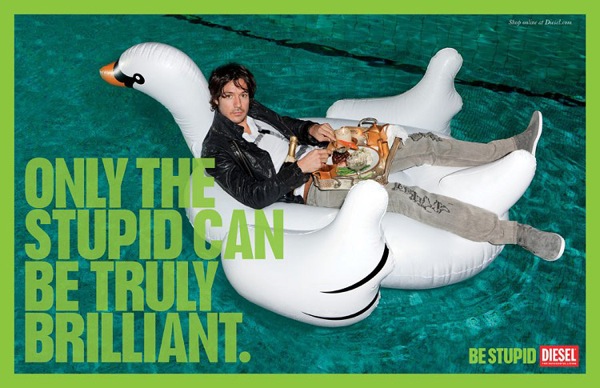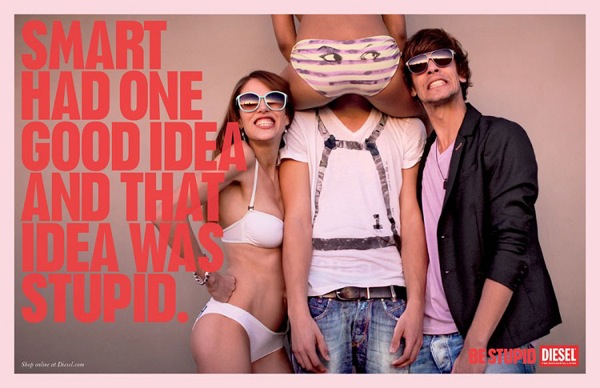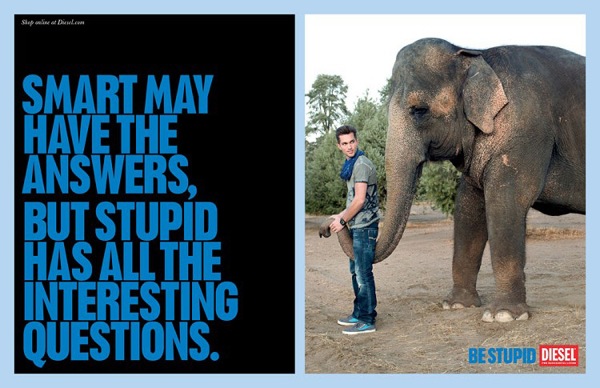 Um, moving past the blatant anti-intellectual message that to be cool we should "be stupid," there's a whole lot here that's problematic.   Women as sex objects perhaps?  The preference for balls over brains?  The image of "stupid" (i.e. cool) as a white middle-class youth we may presume has had the privilege of a good education?  Oh, and I just love that these ads (though I'm sure they appear elsewhere) line the subway tunnel right by NYU–one of the most prestigious universities in the country.
Call me "smart," but I don' think this ad campaign is as "stupid" (i.e. cool) as it thinks itself to be.
Like this post? Check out others like it: