I'm teaching a course on documentary this term, and today my students were watching/analyzing An Inconvenient Truth. I picked this doc because we're talking about the use of personal narratives in/and public rhetoric, and I'm kind of fascinated with the "Al Gore Show" woven throughout the film.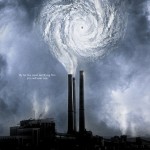 For the most part, of course, we see Gore's slideshow presentation and listen along with his (rapt) audiences. (As one student suggested, the director lays the prophet robe on Gore a bit heavily.) But every so often, that lecture is interspersed with Gore's reflections and anecdotes about how he came to be offering that slideshow. And at those junctures, his voice changes, becomes low and intimate, the footage becomes soft-focus or creatively aged, and the pathos becomes a bit heavy-handed.
… as a student's sudden snort made abundantly clear. It was the snort of a burgeoning rhetorical critic, and it confirmed my hunch about some of the risky, even reckless rhetorical choices Gore and the director made in that movie. And the personal quest angle isn't the only one. I wonder whether the warm fuzzy fatherly feelings would work on audiences alienated by his Bush jokes? Or are we to assume that no one who voted for Bush (that's a lot of people) belongs in this doc's audience?
More as my students figure this all out…
Like this post? Check out others like it: