We've rhetoricked a lot about social media, but it's hard to locate all the rhetoricking our authors have done. So here's a list with all our work analyzin', criticizin', and, pokin' fun at social media communication practices. Below you'll find all our pieces on Facebook, Pinterest, Twitter, and YouTube.
Enjoy, up your social media savvy, use for a class you're teachin' on rhetoric, show you're in the know and disperse and spread our work on social media through, well, social media!
FACES of Facebook
Worlds Collide! Facebook, family, and George Costanza by Amy L. Spears and Julie Driscoll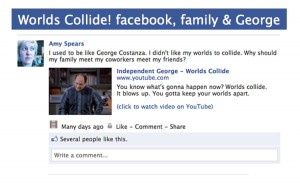 tease: Facebook, family, George Costanza and awkward communication collisions in this cool analysis and interface about negotiatin' different Facebook publics.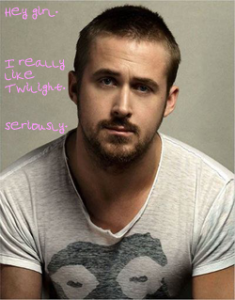 Like Me, Like Me Not by Paul Muhlhauser (@doctamuhlhauser) and Andrea Campbell (@akatecampbell)
tease: Explore the rhetoric behind "like" and the possibilities of "dislike" in this pretty darn cool interface on Facebook's ubiquitous participation button. Includes Ryan Gosling memes!
Death: The End We All Have to Face(book) 

by Christine Martorana (@MaddoxChristine)
tease: This article describes the ways mourners turning to online spaces following the death of a loved one and notes the following: 1) Digital technologies are reconfiguring the permanence of death, inviting the living to recreate the deceased as a heavenly intermediary, and 2) this continued virtual existence of the deceased alongside the constant accessibility of digital technologies is opening a space for death-related egocentrism.
PINNING down Pinterest
Queer-the-Tech: Genderfucking and Anti-Consumer Activism in Social Media by Matthew A. Vetter (@MatthewVetter)

tease: Pinterest Activism! This essay, and the activism it introduces, demonstrates an appropriation of Pinterest, a "pinboard-style" social media network, for the purposes of subverting and exposing its typical heteronormative and pro-consumer practices.
Super Mom in a Box by Lindsey Harding (@linzharding)

tease: Check out how Pinterest influences identity formation in mothers who interact with the site. See how the site's postfeminist content and interaction design create a hypermaternal identity for maternal interactors.
TWITTERING Twitter
Encomium on the Overlord by KT Torrey (@catchclaw)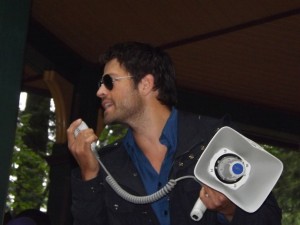 tease: This ode to Misha Collins and his success as an activist through Twitter is just, well, fun and darn insightful.  See how Collins' construction of a megalomaniacal Twitter persona known as the Overlord has afforded him a particular kind of disruptive ethos, one he's used to persuade his fans to regard both "normalcy" as a social problem and acts of art and public performance as effective means of addressing that ill.
Pleased to Tweet You by Cate Blouke (@CateBlouke)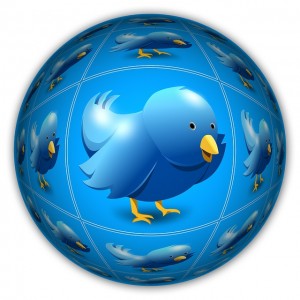 tease: Before you live-tweet, ya gotta read this this article that explores the ethics and rhetoric of live-tweeting.  The piece also challenges traditional argument by arguing using Twitter!
The YOU in YouTube
The Irony of YouTube: Politicking Cool by Jessie Blackburn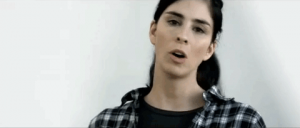 tease: The rhetoric of YouTube, celebrity, and voting is explored in this piece. This article examines one of the most intriguing pieces of online political dialogue to circulate YouTube during the last few weeks of the presidential campaign. The widely circulated YouTube video known as "5 Friends" features high-profile celebrities ironically encouraging viewers to see the act of voting as a "trendy," even "hip" behavior. In this article, I refute the assumption that youth voters lack political stamina beyond the ballot boxes…