Have you gotten Apple's email about the new iPod Touch? Allow me to direct you to this part advertising their new FaceTime application: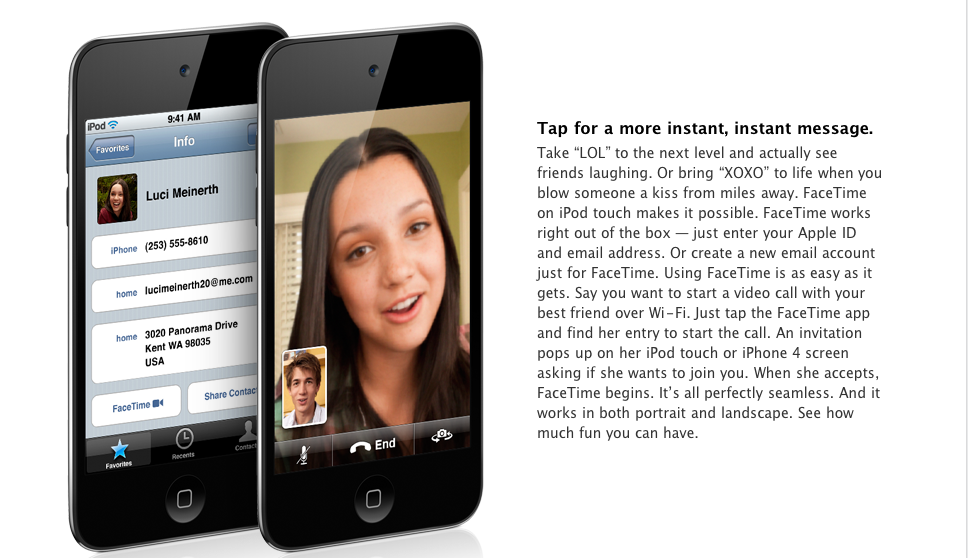 Now, is there not a better marketing strategy here? Seriously!? Part of the point of using an instant messenger is that it is text based. Some people like the fact that they don't have to talk to or see the other person. It makes it more convenient if you're, say, in the middle of a meeting or in an extremely noisy place. There is a reason why instant messenger still exists and is used.
Why, why, why would you use commentary that points to people that are not likely to use that particular application? Wouldn't a better appeal have been, "Hey, you can use FaceTime on WiFi, which can dramatically reduce your phone costs!" That's the thing that intrigues me. Also the idea of a Skype-like conversation, but without the bulk of an entire computer is quite tempting, but I'm of the population that likes Skype. My IMs? I stay hidden in every single one.